The pandemic of 2020 may have hit us hard leaving millions of people worldwide unemployed.
Thanks to the internet, many people have found solace in the form of home-based jobs.
The internet has been providing jobs for people for a couple of decades now, but a lot more people were able to appreciate the money-making opportunities in the online world now that the situation calls for most to work from home. 
Today, there are an estimated 1.1 billion online freelancers worldwide, and many of these people work as freelance copywriters.
But what is a freelance copywriter anyway?

The Uniqueness Of Copywriting
There are two words involved here—freelance and copywriter. This means that one can be a copywriter who's not a freelancer.
I don't need to explain further what the term "freelance" means, but for the sake of discussion, a freelancer is a self-employed individual who works on their own terms.
As for the term "copywriter," this is where it can get a little tricky.
The term "writer" could mean different things to different people.
You can be a writer and not an author. 
You can be an author and not a writer. 
For instance, you can author a book and hire someone to write it for you.
In the internet world, you will find several types of writers.
There's the web content writer, for instance, who either writes micro copy, social media content, website content, or blog articles. This pays extremely well right out of the gate.
A web content writer is one who's skillful not only in writing relevant and compelling content but is also knowledgeable in weaving keywords into engaging compositions to help drive traffic to websites.

And then there's the technical writer, whose job is to put together complex information, such as explanations and descriptions, making sure they are written in layman's terms and can be consumed by the average reader.
Technical writers often work on user manuals, particularly for consumer electronics.
Technical writers are also in demand by high-tech industries, such as aeronautics, robotics, and engineering.
Meanwhile, newspaper and periodical writers are those who write for online newspaper and magazine publications.
Writers in this category are divided into sections.
There are new writers whose job is to inform readers of facts surrounding current events. 
And then there are editorial writers who get paid primarily for their opinions.
There are many other types of writers, but what I've shared so far should give you an idea that not all writers are the same.
Copywriters, in particular, are unique types of writers. 
The greatest distinction between copywriters and other types of writers is, of course, lies in the purpose.

While other forms of writing are simply about delivering valuable information to readers, copywriting is all about selling an idea.
It is advertorial in nature and is all about fusing the ideology of both the brand and the product to create identity.
That said, copywriting is more of an art, and with art, you need to get trained to develop your skills. Click here to get trained on how to develop your copywriting skills.
Benefits of Becoming A Copywriter
If you're reading this right, it's either because you're simply curious about what a copywriter does or you're interested in becoming a copywriter yourself.
With that, you're probably wondering whether copywriting is a job or career that's worth pursuing.
If you're already a writer, then you know that writing as a career is very much worth it.
But what about copywriting?

One thing about working as a copywriter is that no two days are exactly the same.
Your main job as a copywriter is to write copies that are both engaging and compelling for the purpose of keeping customers interested and driving sales.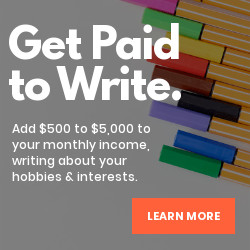 Depending on who you work for, the copy that you write could vary from creating sales email, crafting eBooks, writing newsletters, or writing web content for a newly launched website.
As a copywriter, you also have a lot of room for creativity.
In fact, copywriting thrives from creative ideas.
Every day, you will have the opportunity to use your creativity, which means there will be plenty of room for you to stretch your imagination. 
If you're someone who regularly needs to have creative freedom and the avenue to put your imagination muscles to work, then copywriting is definitely for you.
And since copywriting demands creativity on a daily basis, being a copywriter will give you lots of opportunities to learn new things.
Copywriting is unlike other careers in the sense that it's ever-evolving. It progresses constantly and offers new challenges all the time.

Of course, there's also the fact that copywriting can give you the opportunity to earn a six-figure salary.
But in order for you to reach that point, you need to receive proper training. For that, I recommend that you visit this page.
Some Copywriting Misconceptions
What is a copy writer?
For one, a copywriter is not someone who spends most of their time at some beach somewhere enjoying the sunset with a glass of orange juice in one hand.
One of the perks of being a freelance copywriter is being able to work wherever you want, but the idea that copywriting is just one of the common misconceptions people have about copywriters.

Copywriting is not easy. It requires plenty of preparation, planning, and research.
What many people do not realize is that copywriting has a lot of technical aspects to it, and they require specialized knowledge and skills to apply.
As a science, copywriting involves the proper choice of words that will compel a reader to make an action favorable to the writer or the company they represent.
It's true that words simply sometimes flow, but most of the time, that only happens when you've already mastered some copywriting techniques which aren't that difficult. We teach you the formulas to start earning FAST
Another misconception people have about copywriting is that it doesn't take long to do.
Since a copy is not that difficult to do, then it won't take too long to finish either.
But just as I have already explained, copywriting involves accurately stringing words and ideas together to craft a copy so compelling that people take action after reading it.
A good copy sometimes takes a lot of time to finish.
Some copies are shorter and don't take an hour to finish, but the preparation and research involved will surely take your time.
How To Become A Copywriter
We've already established the fact that a career in copywriting is worth pursuing.
We've also established the truth that copywriting is not that difficulyt to learn. 
So, how do you become a copywriter and build a career being one?
Whether you're new to the world of writing, you have a shot at becoming a copywriter.
Research is important, as you don't want to engage in something that you're not too familiar with.
Reading this article is actually a good start for you.
Here, you were able to get a glimpse of what makes copywriters unique.
You also learned some common misconceptions people have about copywriting.
I've also mentioned earlier the importance of getting trained in copywriting.
Many successful copywriters today started out as regular blog or web content writers. 
Over time, they have the opportunity to do some copywriting work and were able to learn the basics of copywriting through experience.
There's nothing wrong with that, of course, but pursuing a similar path will take you years.
In the world of freelance writing, time is of the essence. 
If you want to get ahead of the pack, you need to make the most out of your time.
Learning from experience is good, but if your aim is to get out of the rat race soon with a career in freelance writing, you need to acquire the knowledge and skills necessary for you to reach your goals as soon as possible.
The only way for you to do that is to study.
You can either read books and online articles about the subject or enroll in any online course.
Most prefer online courses, such as that offered by AWAI because it gives me the opportunity to learn with a mentor and along with a community of other copywriters and earn while you learn   .
Conclusion
What is a freelance copywriter?
A freelance copywriter is one who possesses unique skills that allow them to be able to link words and ideas and create copies that compel readers to take actions favorable to the organization the writer represents. 
In that sense, copywriting is a unique opportunity that could help you earn a six-figure salary.
Becoming a good copywriter and a successful one at that doesn't happen overnight, however.
 It takes a little training and experience to reach the top.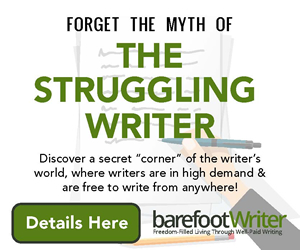 But what if I told you there's a surefire way for you to reach your goals as a copywriter without having to spend years experimenting and using a trial-and-error approach?

Copywriting is both a science AND art.
You may not achieve success overnight with this approach but you sure won't have to waste years with no results.
If you're interested, just go to this link and grab the opportunity to learn how to get in-demand writing skills, land high-paying writing jobs, and achieve your financial goals as a copywriter.