In this post, I'm going to show you some basic steps on how to become a copywriter and earn money in these difficult times. The best thing about becoming a copywriter is that it doesn't require any formal education at all. Now, I'm not saying you can become successful as a copywriter without training, but if you have zero experience with copywriting, you can rest assured that you are qualified to be one regardless of your experience.
What Is Copywriting
This might sound too obvious, but I know a lot of writers who try to transition to copywriting without having a clear understanding of what copywriting is. The definition of copywriting might be simple, but the process involved in it is not. But first off, copywriting can be defined as an art of moving words around for the purpose of selling better.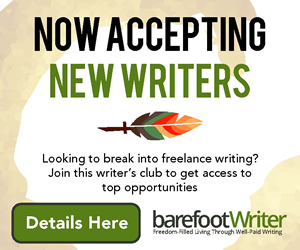 For instance, if I own a website that gets 1 out of 500 visitors to purchase something, I would find a way to make 5 out of those 500 to buy something instead. And, I can do that using excellent copywriting skills. Only a good copywriter will know how to use words and arrange them in such a way that more visitors will get to click that 'Buy' button.
In this sense, a copywriter is not just a regular writer. You can be a wonderful blogger with thousands of followers without being a copywriter. You can be the best article writer for an online publication and yet not know anything about copywriting. Moreover, you can be the author of a great book and yet not have the skills to produce words to get people to buy your work.
In short, copywriting involves more than just writing to deliver information. A good copywriter understands what words and arrangement of words influence people's purchasing decisions. In this sense, if you want to be a copywriter and succeed at it, you need to know what copywriting is at its core. If it means taking an online course about copywriting, such as AWAI's copywriting course, then do it.
By receiving proper training on copywriting, you will understand the psychology behind how people perceive words and make buying decisions out of that perception. You will also understand why big companies hire copywriters. And yes, some companies rely heavily on the skills of a good copywriter. This should give you an idea of how important copywriters are. And guess what. Companies only hire the best copywriters out there, and the only way for you to be the best is to make sure you receive training on how to become a copywriter.
Learn How To Get Clients
Learning the basics of copywriting is one thing, and getting clients to hire you something else For many aspiring copywriters out there, this is usually the first and most common question they ask. One thing you need to understand about copywriting is that establishing yourself as a good copywriter is the same as building any business from scratch.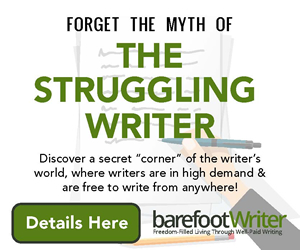 When you're just starting with a business, you need to put in a lot of hard work and effort into building a strong foundation. It's the same when you're just making a name for yourself as a freelance copywriter. Just because you're now qualified to enter the world of copywriters doesn't mean you can get rich overnight.
You have the potential to earn six figures with copywriting, but that's the keyword right there—potential. What you do with what you've learned and the skills you have developed is up to you. No free lunch, in other words.
Now, let's get back to getting clients. There are several ways you can attract clients and get them to hire you to write for them. We've already covered the first part, which is for you to work hard in establishing your name. To make a name for yourself, you can choose to either become popular in different fields or become popular in a specific niche.
When I say different fields, I'm referring to fields other than copywriting. For instance, while you're doing copywriting jobs, you would want to establish a blog page at the same time. Having a blog will help you establish credibility.
It will also help you increase your reach through the people following your page. Speaking of blogs, I know a place where you can get a website for FREE. It's called Wealthy Affiliate. Click this link right here and it will lead you to a sign up page that will guarantee you two free profit-ready websites you can use as your blog sites.
Getting small-time gigs is also a great way to expand your network while earning money at the same time. Places like Fiverr and Upwork are two great places to sell your skills. You won't necessarily find huge projects here, but getting projects from these sites will get you leads along the way. Of course, there's always Facebook groups, which is one of the most effective, not to mention easiest, ways to get a job as a copywriter.
Create Your Portfolio
When I say portfolio, I'm not talking about fancy and expensive websites. You can create a professional-looking website for your business without having to spend much. Also, I hate to break it to you, but copywriters, or any freelance writers for that matter, don't usually get projects directly through their portfolio.

So why build one at all? I'll get to that later. First, one reason you should keep your website simple is that clients won't hire you based on how fancy-looking your website is. They will hire you based on your copywriting skills.
Now, even if you have a slim chance of getting a project directly through your portfolio website, it's still important that you build one because it's where you will clients your previous works. It's where you will put all your achievements and show clients that you've got what it takes to make people buy from them.
One thing about building a portfolio, though, is that it takes time. But the good news is that you can fast track the process a little. One way you can do that is by offering your services to a few clients for free. Alternatively, you can reach out to your friends whom you know own a business and a website for it. Offer to update their website with a brochure or a quick ad. Again, do this for free.
Don't won't have to do this for long, and the keyword here is "some clients." This means while you're doing some projects for free, do it only as a side gig and as a way to help you build your portfolio as fast as you can.
Develop A Process
Some people think the process of becoming a freelance or corporate copywriter stops once you've already acquired a steady stream of clients and projects. Nothing could be further from the truth. The process doesn't stop just because you've been there and done that. Copywriting is a continual process, not just of applying your skills, but developing them, as well.

After months of being a copywriter, you've definitely acquired enough experience to help you develop a freelancing process. Why is this important? This is important because it will make things easier for you to move forward The ultimate goal is to have a process you can follow in bringing in new leads, getting new projects, and closing sales.
To give you an idea, here are a few things you need mapped out for your copywriting business:
● Drawing in your leads.
● Gathering necessary project details
● Collecting payment
● Working with a client
● Delivering your work
● Evaluating the success of the project
This is just an example, and you can refine this list further, identifying common obstacles and finding ways to eliminate them. In the end, if you ever get to a point where you will need to hire people to work for you, you will appreciate the fact that you have a freelancing process.
Conclusion
This guide on how to become a copywriter has shown you the basics of what copywriting is and how to get clients and build your portfolio. These are just the basics, though. I can help you with some tips here and there, but becoming a successful copywriter requires more than simply reading tutorials online.
If you really desire to become a copywriter and be successful doing it, I would highly recommend you follow the correct process of learning copywriting from the ground up. As I've mentioned, copywriting is not regular writing.

Copywriting is a science. If you wish to learn and master it, you need to spend time studying it using the appropriate materials. For that, I would recommend the AWAI Copywriting Course, which you could get here.
Just so you know, AWAI's copywriting training courses were written and developed by some top copywriters in the industry. By availing yourself of this course, you will learn how you can quickly become a successful copywriter and gain the potential of earning a six-figure income as a top-rated copywriter yourself!