Fiverr is considered as one of the best freelance marketplaces on the internet today. It started in 2010 and got its name from the term "fiver," referring to a five-dollar bill. And as the name suggests, Fiverr is known for being a place where freelancers can sell their services for as low as $5.
In this post, I'm going to give a quick but honest Fiverr review and show you why it makes sense to avail yourself of Fiverr services to grow your business.
How Does Fiverr Work?

As I have mentioned, Fiverr is a platform designed as a digital marketplace for freelancers. If you're looking to hire a freelancer to get a project done, this is no doubt the best place on the internet to find one.
Ten years have passed since Fiverr was established, and today, it's one of the largest digital service platforms in the world with over 3 million gigs offered. If you want to sign up with Fiverr and find out why they're one of the best, you can go here.
In the meantime, let's talk about Fiverr gigs.
Gigs refer to the services that are offered by freelancers who are known as sellers. Each gig costs between $5 and $10,000, depending on the type of service. Most gigs start at $5, but there's usually an up sell for add-ons and services that are more "professional." The following are the main categories a gig may fall under within Fiverr.
● Writing & Translation
● Digital Marketing ● Graphics & Design ● Video & Animation ● Programming & Tech ● Music & Audio ● Business ● Lifestyle
One thing I like about Fiverr is that it's easy to use their services. The platform is easy to navigate, which means you won't have a hard time finding what you're looking for, even if it's your first time using the site. As a buyer, you can compare services and costs among sellers. You also have your own delivery dates and offerings.
Finding information about a freelancer is also easy on Fiverr. With the click of a button, you will readily find out everything you need to know about a seller, including their rating and feedback score. You can also contact a seller directly if you have questions regarding a service they are offering.
All About Fiverr Learn
What I like about Fiverr Learn is that unlike the Fiverr marketplace, not everyone can contribute a course. You can rest assured that the courses offered here come from a select group of individuals who are known to be at the top of their fields. For instance, if you want to train your staff on how to create and design presentations that leave an impression to your audience, there's certified public speaking and presentation coach Andrea Pacini to teach them.
Want your staff to learn how to build a professional website using WordPress? You can do so with the help of Marjorie Asturias, WordPress.com expert with over ten years of experience working with freelancers and small businesses.
I can mention a lot of other names, but I want you to see for yourself what Fiverr Learn is all about. You can go here to find out more about this one-of-a-kind online learning platform and the courses available.
What Is Fiverr Pro?
It is the aim of Fiverr to meet the needs of business owners who are constantly searching for high-quality freelance services. One way they make this possible is by creating a platform for high-quality, professional freelancers. Unlike regular freelancers, Fiverr Pro members go through a rigorous process of verification, making sure they've got what it takes to deliver the kind of results you're looking for.
But why opt for Fiverr Pro verified members? The services Fiverr professionals deliver are worth far more than what you have to spend to have the work done. What does that mean? That means by hiring a Fiverr Pro freelancer, you can rest assured that you are dealing with a professional who truly understands what you need as a client. You can also rest assured that you are hiring a professional who has deep experience and expertise.
All things being equal, a Fiverr Pro member will always deliver results that are far better in quality than your standard freelancer. Here is a list of reasons you should hire a Fiverr Pro member:
Fiverr Pro members…
● are hand-vetted, verified professional freelancers who have years of experience and expertise
● can deliver 100% competency and exhibition of skills
● perform thorough research to find out exactly what your business needs
● are customer-focused and dedicated, committed to providing the highest value to clients
● communicate proactively
● deliver creative work that can get truly get the attention of your customers and clients
● always deliver results that exceed your expectations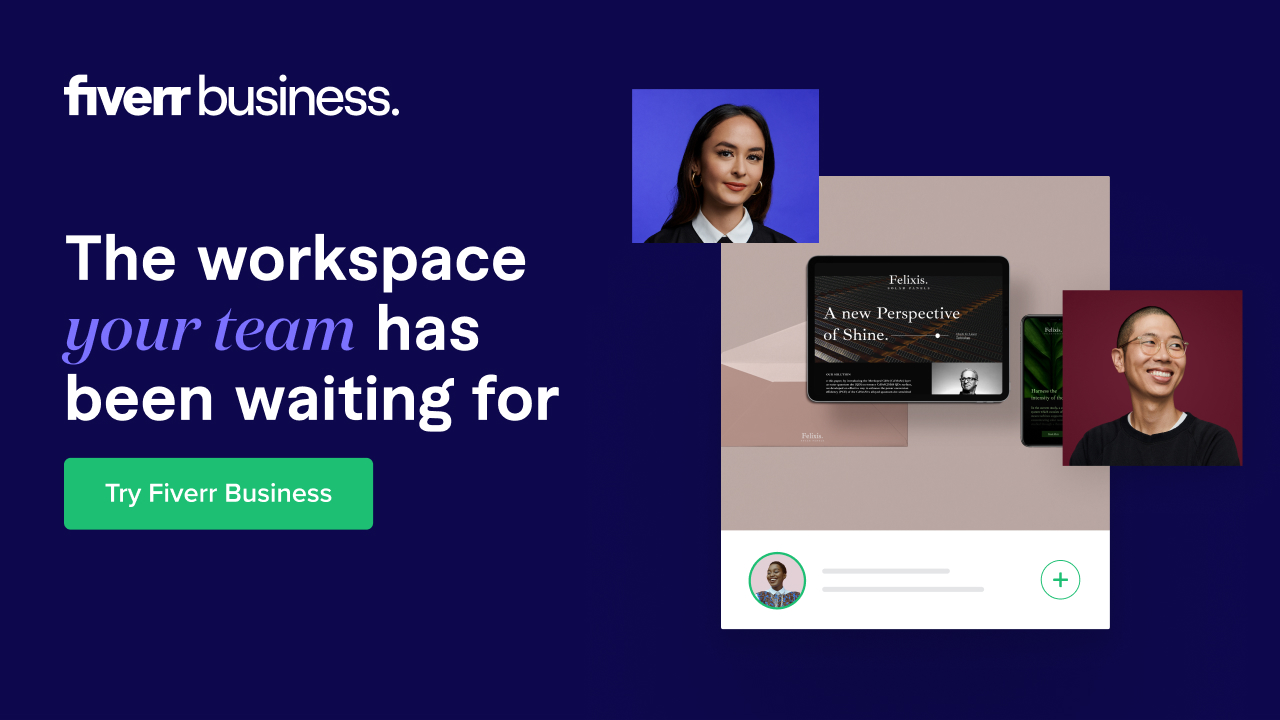 Are you looking for a professional sales copywriter who can write sales copies that convert? Or perhaps a professional video animator who will help promote your brand? You can always find many good sales copywriters and video animators in the Fiverr marketplace, but if you want the best, then you should consider Fiverr Pro. You can go here to access the Fiverr Pro page and start getting quick results with the help of verified, exceptional, and hand-picked Fiverr talents.
Trust Fiverr for Your Business
It's quite obvious that the reason you're reading this review is that you want to find out whether using Fiverr is worth your while. Well, I can tell you right here and right now that it is. I've used Fiverr both as a buyer and a seller, and I have nothing to say about Fiverr but good things.
Is Fiverr safe to use? In terms of security, yes, it's absolutely safe to use. And to set the record straight, I want to say right here right now that Fiverr is not a scam. I've been seeing a lot of articles saying that they've been scammed on Fiverr, but it's not Fiverr per se that scammed them. Just like with any other freelance platforms online, you need to use caution when doing transactions.
Always do a background check of a seller you're considering to see if they are legit or not. What I usually do is ask for proof of previous orders. The good news with Fiverr is that you can always get a refund in case you're not satisfied with a service you've purchased. It may can also attest to the fact that you'll be satisfied 99% of the time with services offered by Fiverr.
Start Enjoying Stellar Services by Fiverr Today!
In this Fiverr review, we've learned that Fiverr is an authentic website where you can hire some of the best freelancers across various industries. Fiverr is home to many professionals, and hiring any of them will surely help boost your business. It also offers practical online courses by individuals who are known to be the best in their industry.
Fiverr has around 14 million users to date. That should give you the idea of how reputable Fiverr is. Click this link to start availing yourself of the high-quality, stellar services that Fiverr has to offer.
Thank you for reading my review of Fiverr, I hope you enjoyed reading it as much as I enjoyed writing it. If you have any questions about this post or Fiverr feel free to contact me and I'll get back to you quickly.
All the best,
Richard